Last month my family and I escaped the cold and got away to Hawaii. We stayed at the Aulani Resort in Oahu and it was incredible. We swam in all the pools, rode slides and the lazy river, and had plenty of beach time. A week in Hawaii is not enough! Although I don't think any amount of time is enough when it comes to Hawaii. It was Leni's first vacation and she did so great. I think 3 months is a perfect age to travel with babies. Here comes an overload of photos…..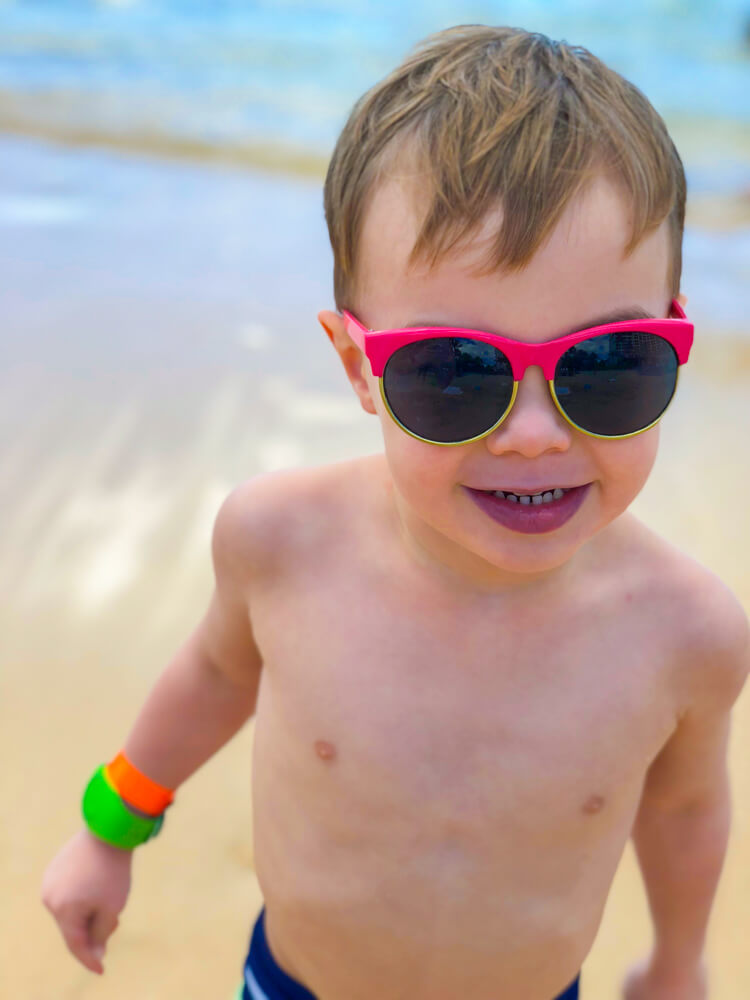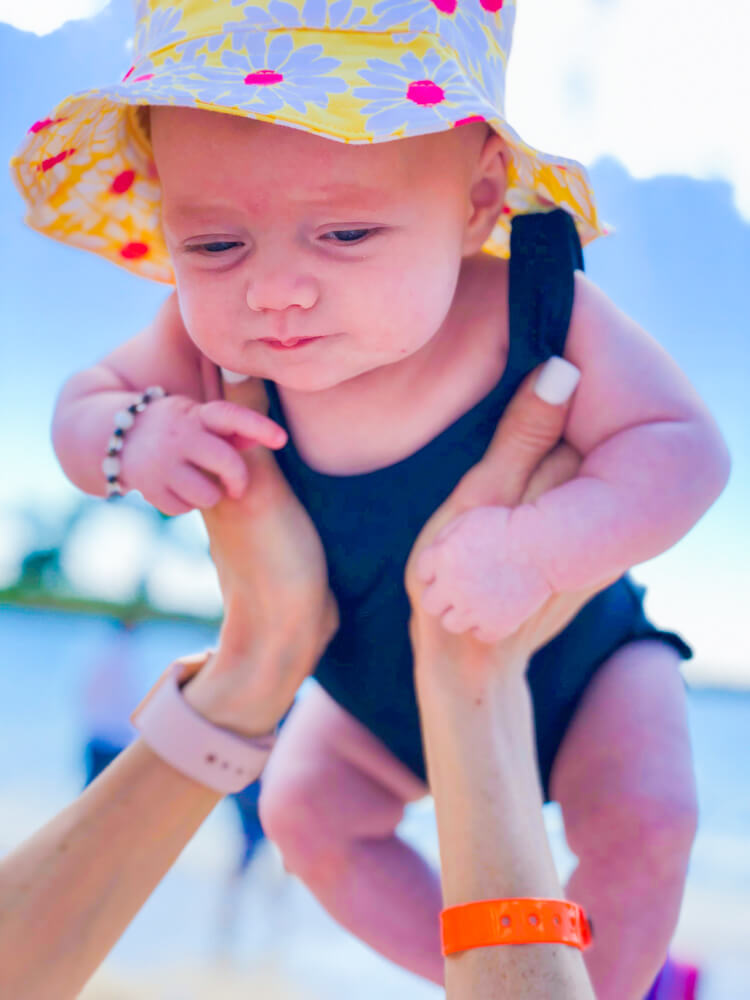 Sandy baby beach buns are what dreams are made of.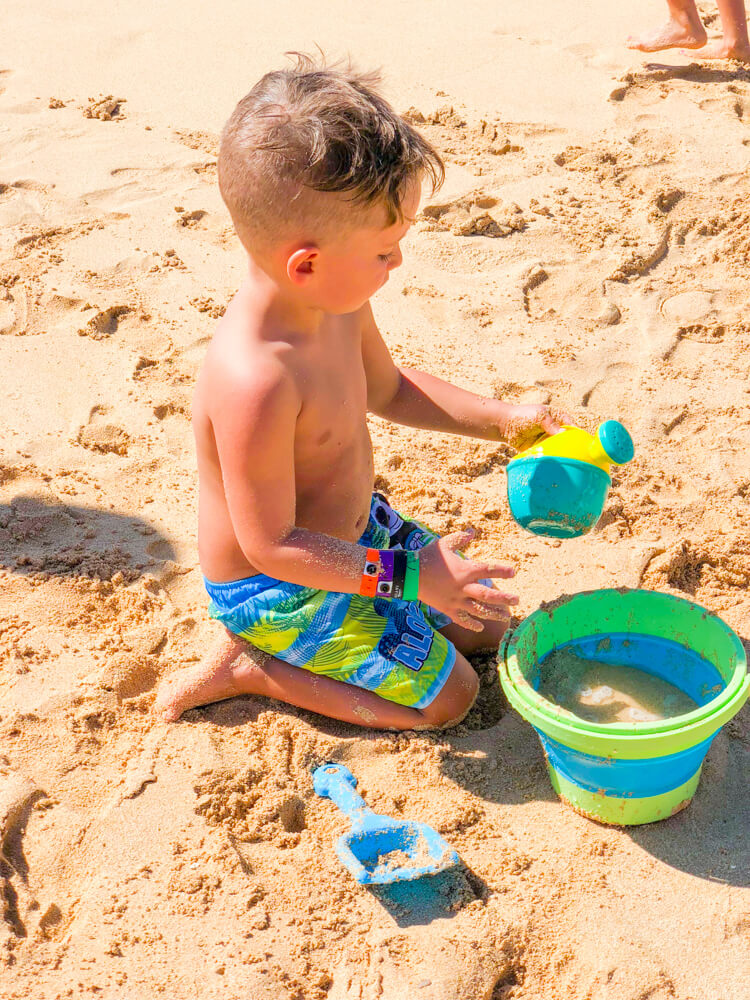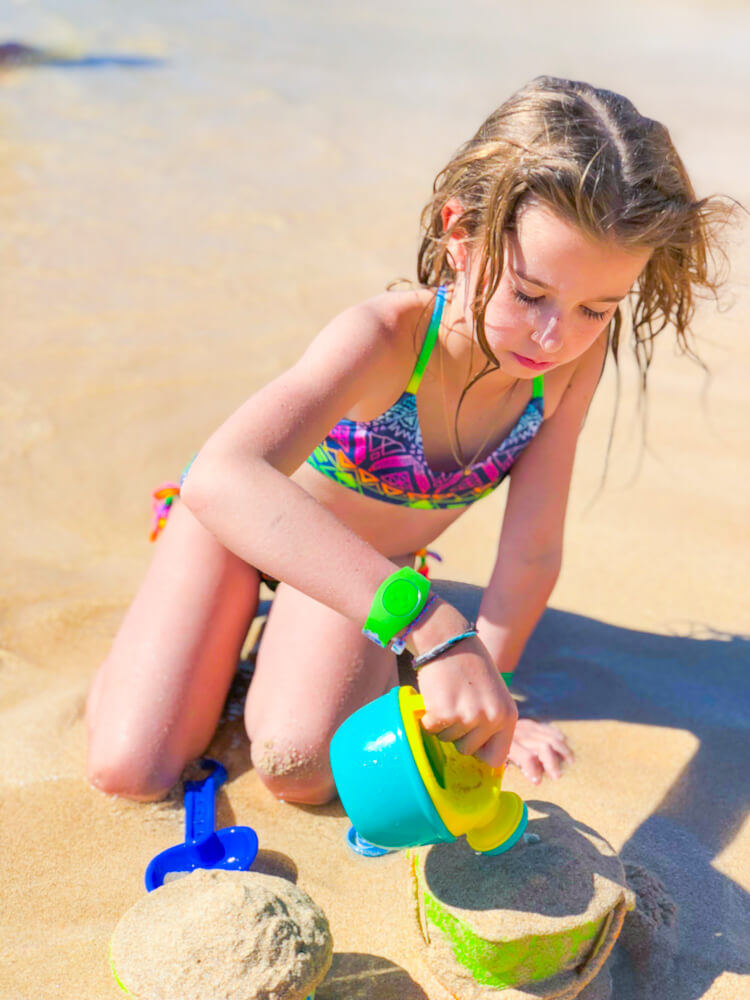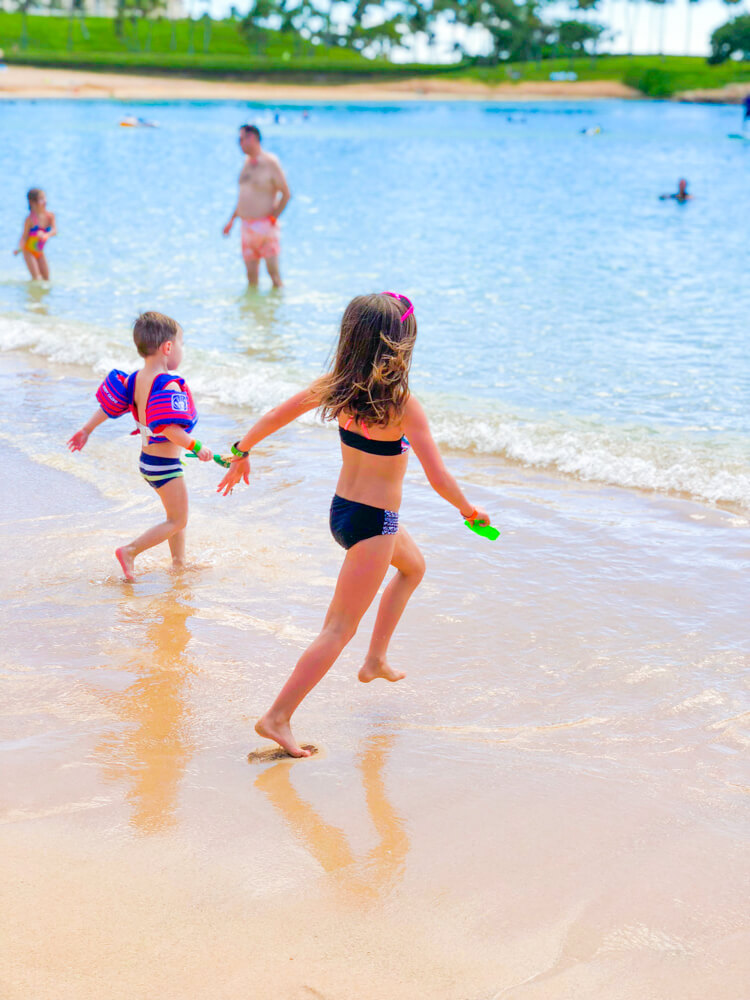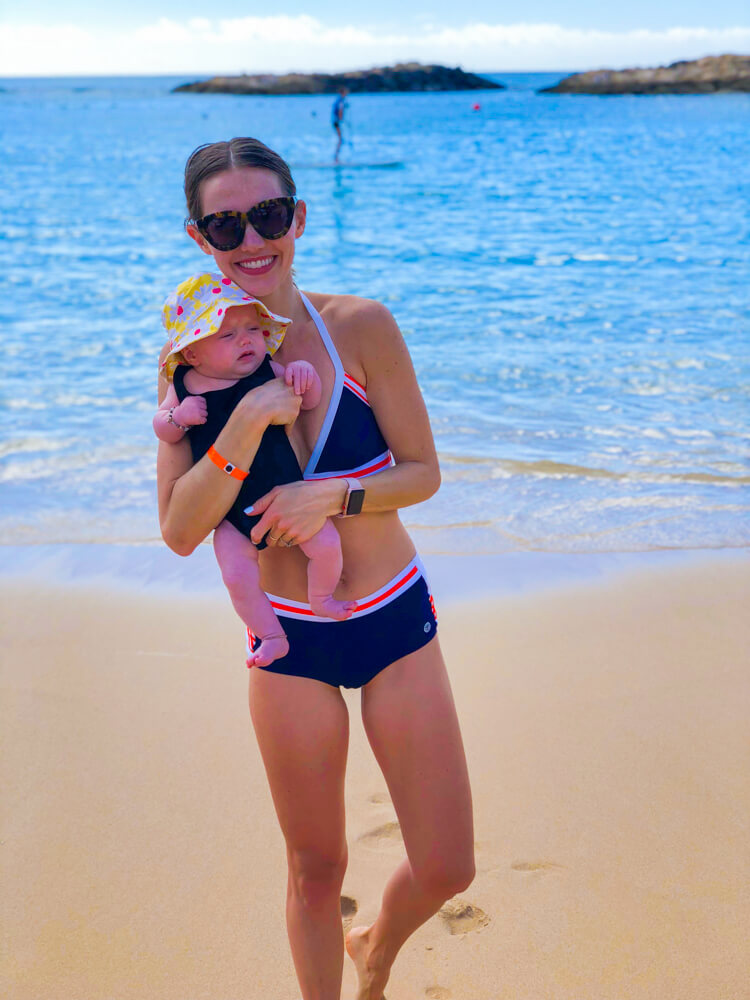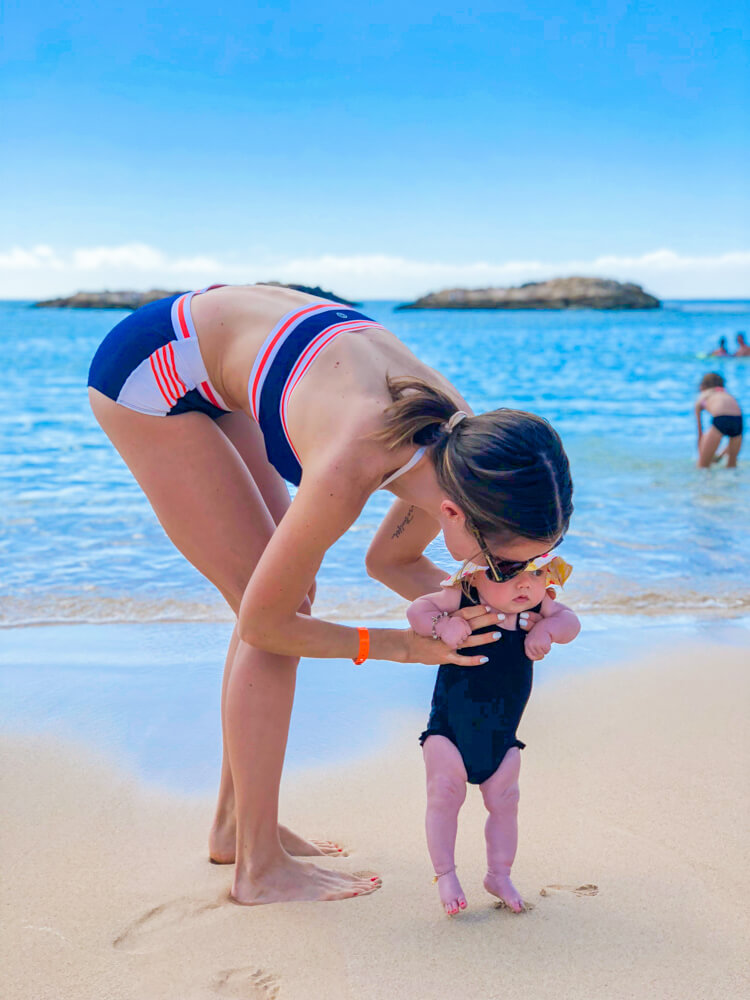 Leni didn't actually love the beach so much. She was much more comfy hanging out in the shade by the pool. But she looked like the cutest beach babe ever.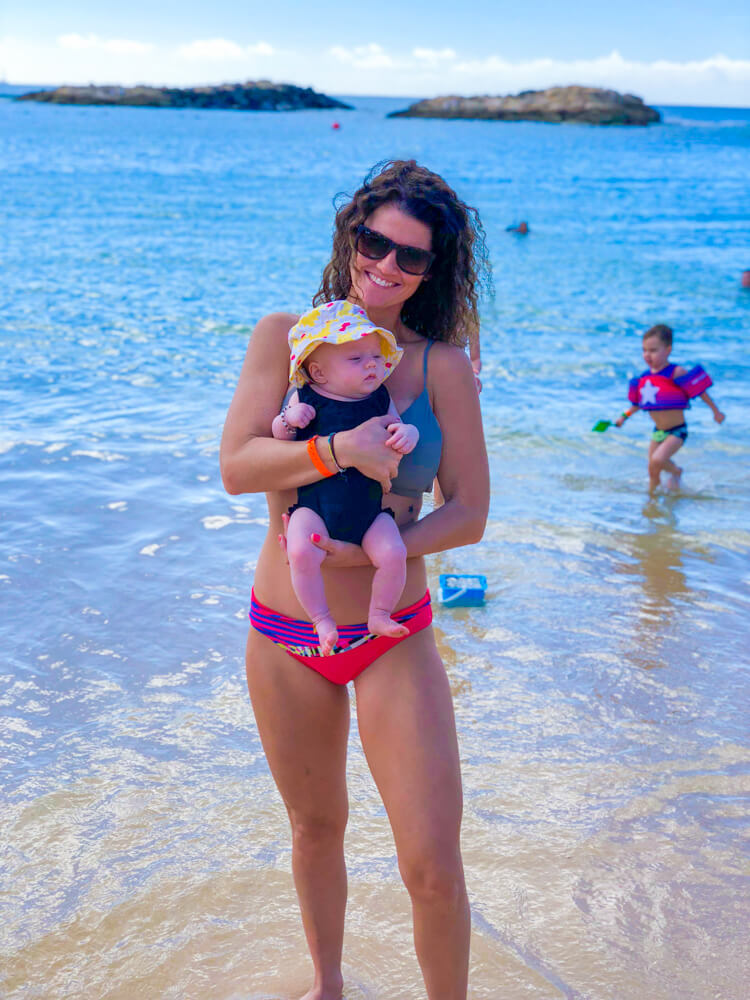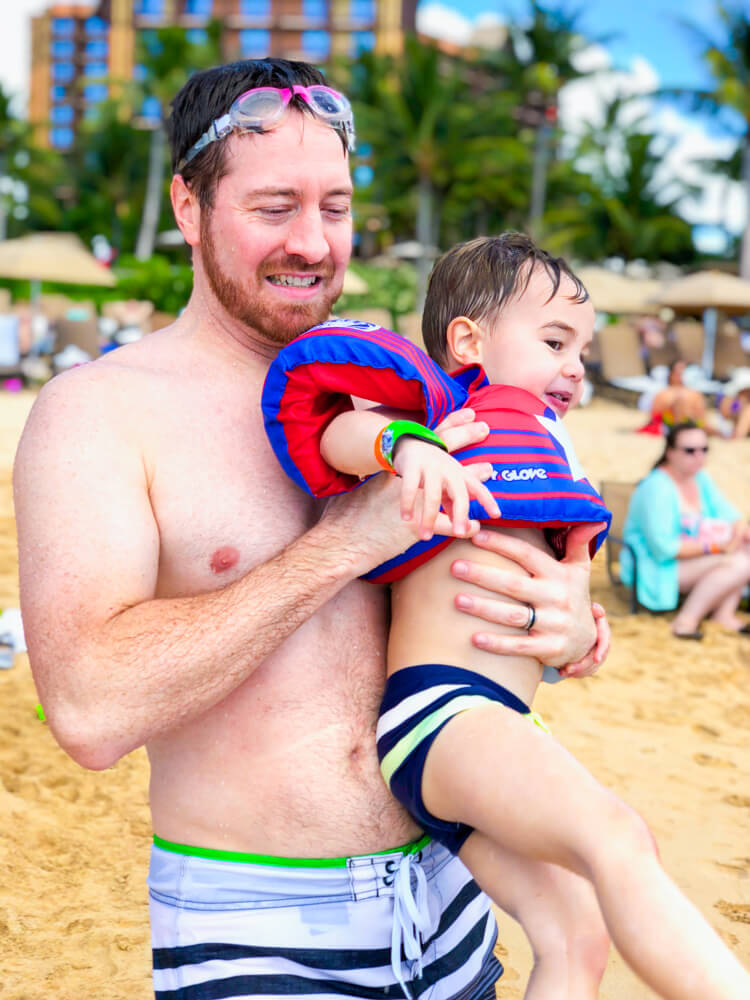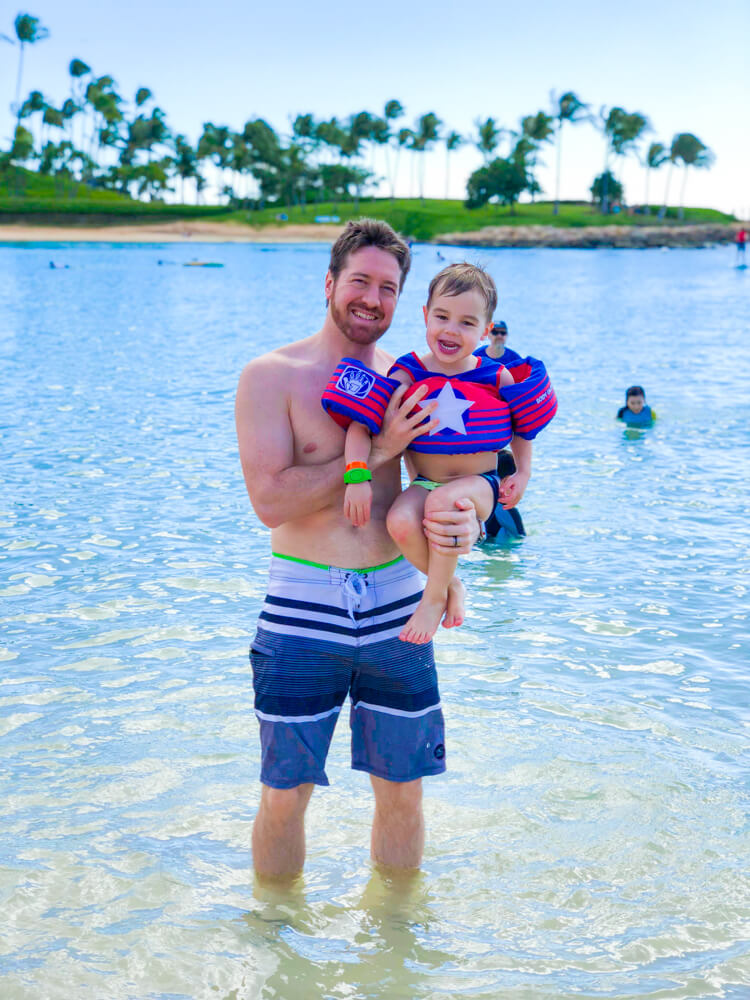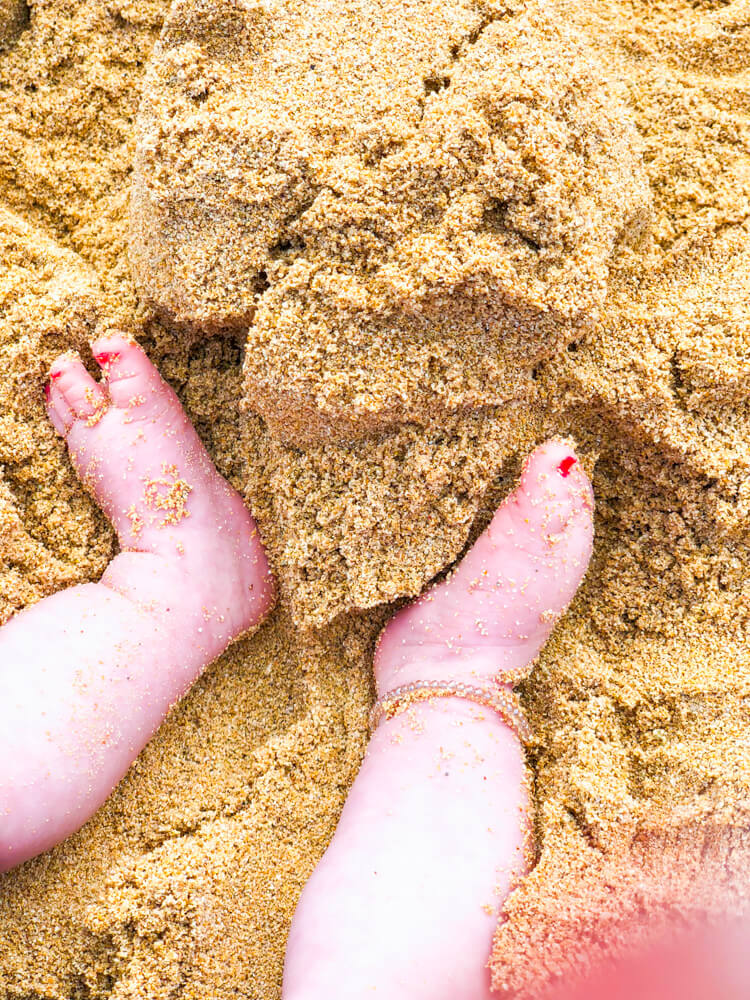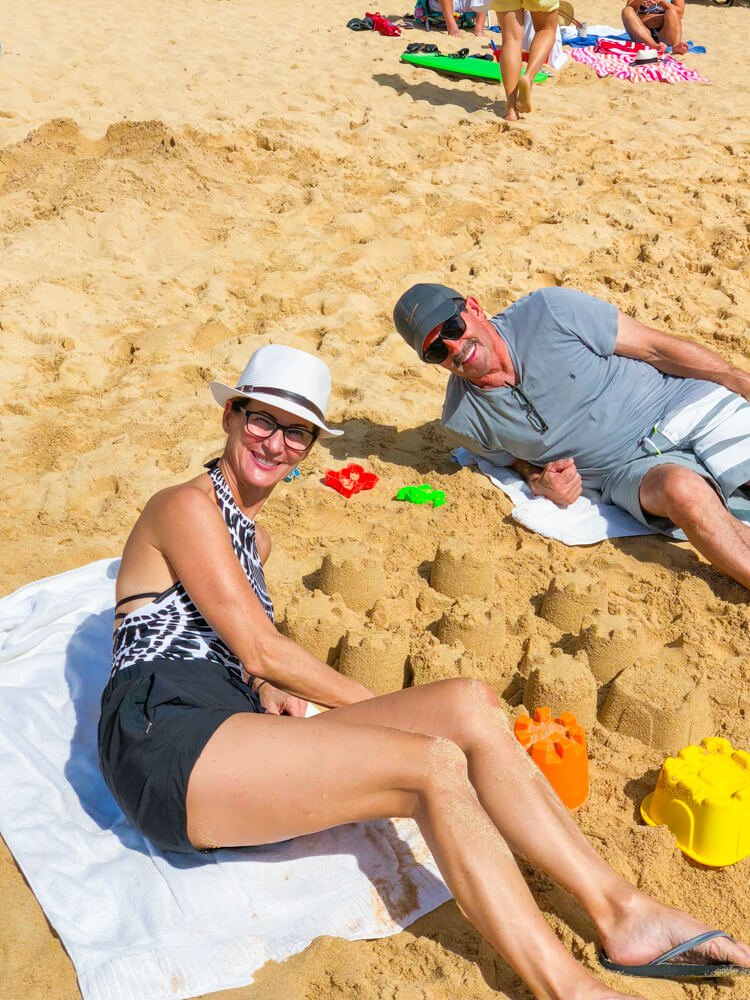 My parents don't even age. I'm telling you they've looked like this for like 20 years. She's 55 and he's 70……I know. what?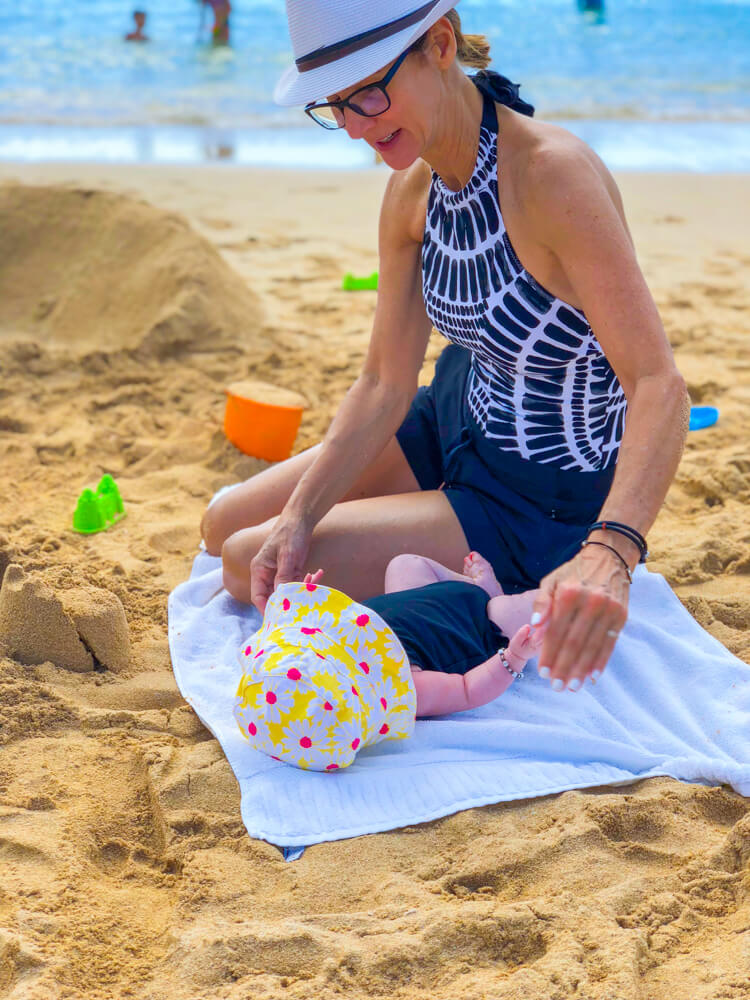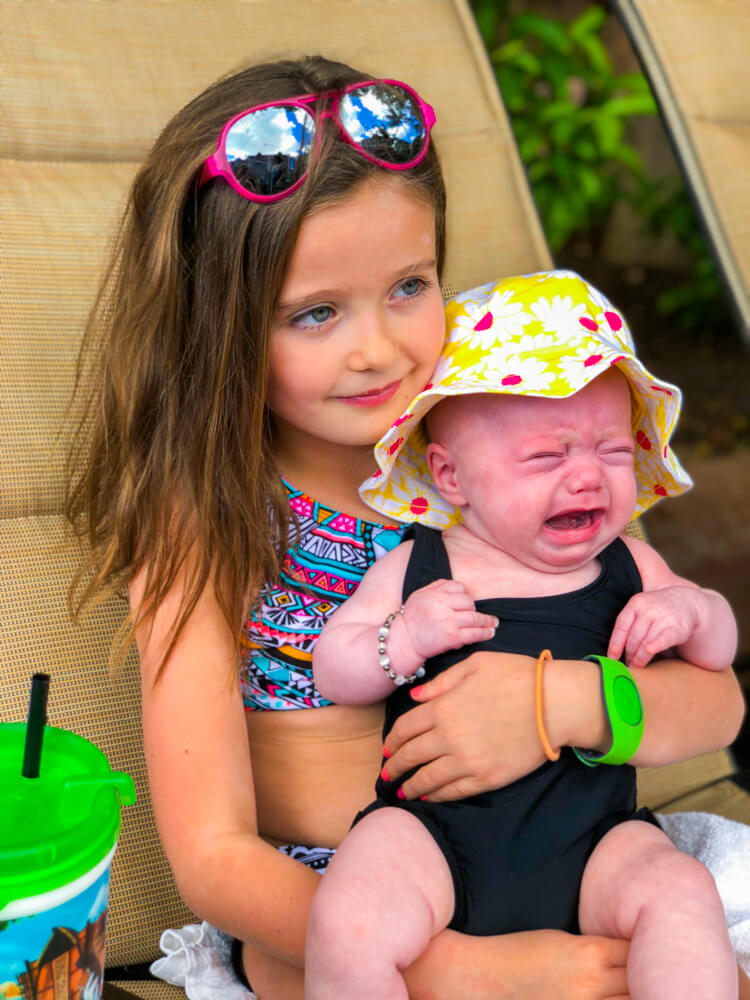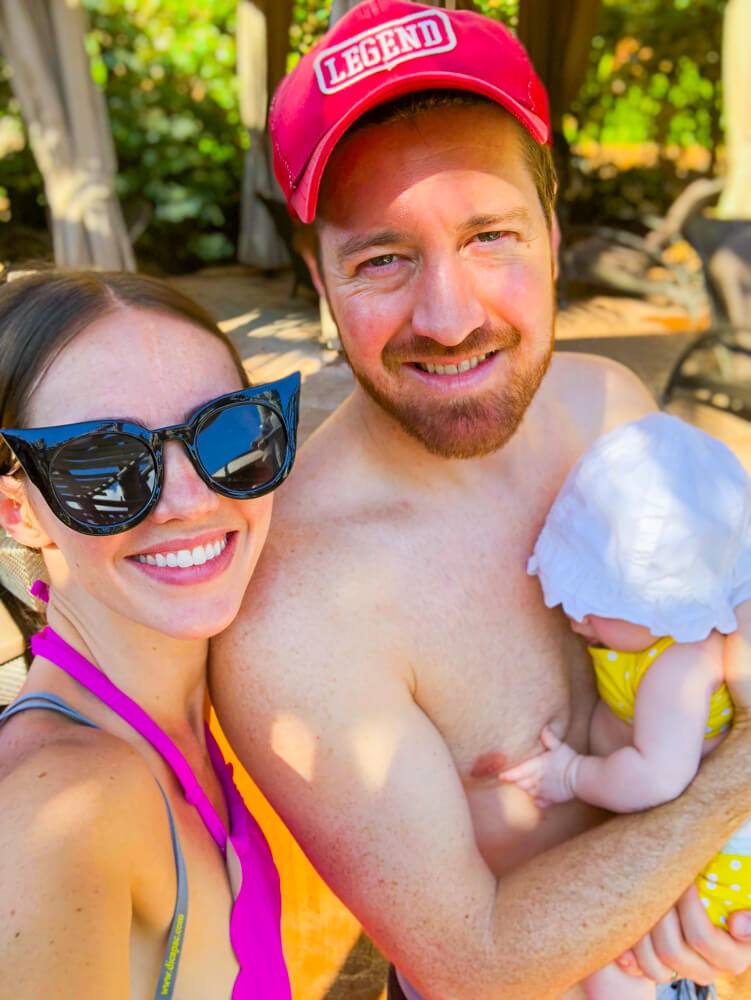 1