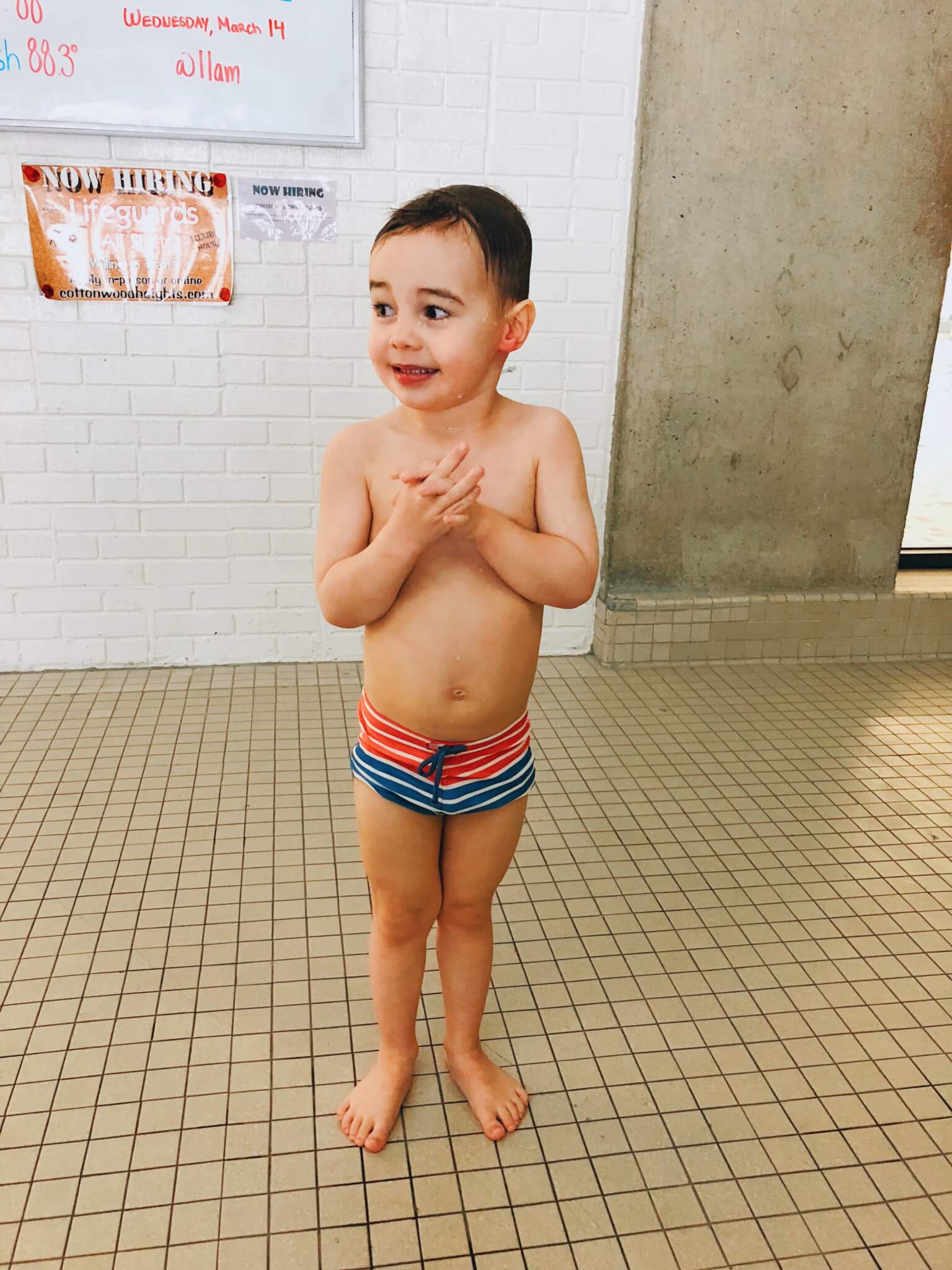 We started Beau in swim lessons this past week. He already loves the water so I thought he'd definitely enjoy it. I was more afraid of him not listening to his teacher. He's such a good boy, but he is wild and of course, 3 years old, so sometimes taking direction is rough.
The first lesson was my fear realized. He was so excited to swim with no floaty that he didn't listen to anything the teacher said. At one point I had to chase him around the pool and drag him back to his class. I looked like an awesome mom to say the least! I was counting down the minutes until it was over. He got out and was so proud that he went to swim lessons because he felt so big. It was pretty sweet. Even if I was certain we'd be asked not to come back again.
We had a long talk about listening to your teacher and that he could drown in the water. So the entire next day he couldn't stop talking about being dead if he didn't listen to his teacher! I felt a little bad scaring him. He wasn't that excited to go back because he thought he'd for sure be dead! But my scare tactic worked because he did so good at his next lesson. Afterward he told me he wasn't dead and that he "listened better" to his teacher. I'm so proud of my sweet little swimmer. He is full of energy and never stops moving unless he's sleeping. And while he wears me out and can push all my buttons, he is my quirky dream boy and I love who he is.